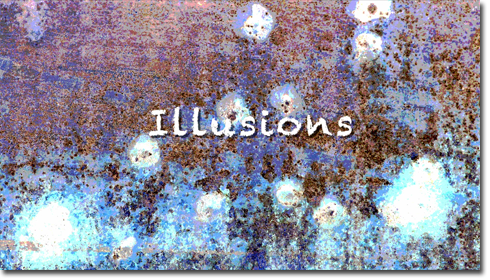 Illusions is a video project based on the 4th movement of the music, four moods for solo cello, that Chang composed in 2009. The music contains many uncommon cello techniques Chang discovered. The sound modulation idea is more or less derived from synthesizer techniques. It mainly focuses on the most basic music element, "sounds" and many ideas are also influenced by nature and Chinese art, such as Chinese calligraphy and painting.
               The video was shot over a period of 3 months. It also contains many abstract and concrete photos that Chang took years ago. The images reveal a distortion of senses, an illness of disorder, allusions of desires, fears and deepest dreams.
               Though they all have their strengths and weakness, Chang always sees and hears a connection between music and photography. A series of images not only create a sense of memory and place but also time and rhythms. Music also has colors and can drive the emotions of audiences. By connecting the two mediums, the combination creates the extra dimensions and richness when these two go in good harmony.